My move from Innisfail to Garfield
March 2010
Having sold the house and packed the station wagon I was ready to leave on my 3,500km, 6-day trip to Victoria.
The journey had to be made in short stages. As the back of the car was fully packed to the roof, I could not use the rear vision mirror and had to rely only on both side mirrors. Plus, the fact that I hated night time driving made arriving at my destination well before nightfall was a must.
My first leg was from Innisfail to MacKay, a 647km road trip. It was pretty easy going as I was still driving on a country highway and there wasn't all that much traffic.
I spent the night in a small motel. It had been a long day for me and shortly after dinner I went to bed so I could have an early start in the morning.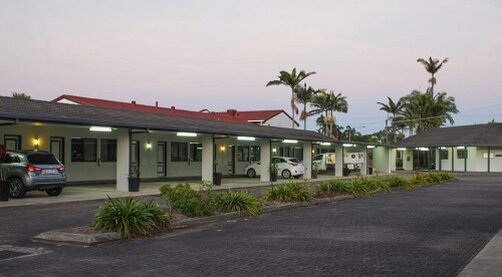 Next leg, MacKay to Childers, another long day and 659km ahead of me.
There was one part of the trip that was noteworthy and that is the infamous "Horror Stretch" between Marlborough and Rockhampton. This is

a lonely, isolated stretch of highway surrounded by vast amounts of nothing. It is known as the Marlborough stretch. Almost 400 kilometres of road split up only twice by towns so small that if you blink, you will miss them. Travelling on this stretch there are signs advising to stop frequently to rest and signs indicating a "Driver Fatigue Zone". These signs are there due to the high amount of fatal car accidents along the stretch.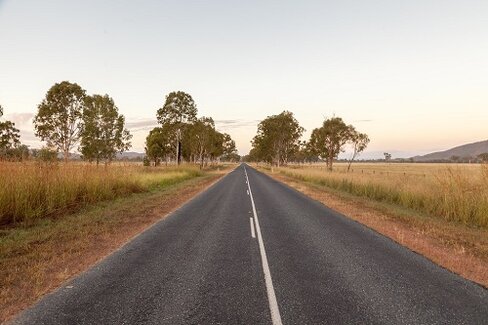 Childers, known for

The Childers Palace Backpackers Hostel fire on 23 June 2000, killing 15 backpackers; nine women and six men. The old hotel had been converted into a backpacker hostel; it was popular amongst backpackers who were doing fruit-picking work in the Childers area. I stayed the night at the Avocado Motor Inn, a small motel on the highway with very friendly owners. Did some shopping at the local supermarket, had dinner and went to bed.
Next part of this epic journey was from Childers to Grafton in New South Wales. This was one of the more difficult days I had travelled. Although only 626km, I had to traverse through Brisbane and the traffic was horrendous. Crossing the border into New South Wales immediately had me stuck in road works and long delays. I didn't arrive at Grafton until early evening, I picked the first decent looking motel I came across as I drove into town.
A relatively short drive today. Grafton to Newcastle was just 470km and mostly on a dual carriage highway
.
I needed a bit of a break from driving and to my surprise I came across a Dutch windmill in Coffs Harbour. I drove into one of the side streets to get a better look and came across this wonderful temple. Stopping in Coffs Harbour definitely paid off.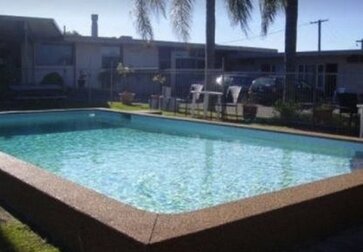 Arriving in Newcastle mid-afternoon gave me the opportunity to drive into town and have a Chinese meal. The hotel was cheap and clean and I had a great sleep.
And another long day ahead, Newcastle to Wangaratta in Victoria, 777km of which most was dual carriage highway. Just a small obstacle was going through Sydney although I must admit the by-pass in Sydney was much better than that in Brisbane. I was going to spend the night at Albury, but with the new by-pass I had crossed the border before I knew it. I didn't mind where I stayed that night, I was that tired. If had I room in the car I would have slept there.
Day 6 - the last leg of my journey, Wangaratta to Garfield. It was supposed to be a short drive of 3 to 4 hours, however, once I reached the Melbourne freeways I was totally lost. Five lanes wide and bumper to bumper traffic. I had not seen this much chaos since I left Sydney 24 years ago. Guess this was something I would have to get used to it again.
Because of my limited vision I was unable to follow the signs, let alone make lane changes when I needed to. This caused me to make a wrong turn and I ended up smack bang in the middle of the city with all its traffic. Now what? Panicked I rang Des who told me to just rely on my Navman and it would eventually direct me back onto the highway.
After what seemed like an eternity, I was directed onto the Monash Freeway heading Garfield. Easy when you know how. I arrived in Garfield about mid-afternoon and was happy to have safely reached my new home.